So there's this.
As with previous years, I've started 2021 with a list of things I'd like to read.
I learned last year that it's apparently impossible to get the pads I used to write these lists on, so I've had to trade up. A new page size called for a new approach, and so we have the, uh, copious preparation you see above.
The difference with 2021's list of books is that the record now lives in a little spiral-bound notebook. I'm going to mark stuff off with a pen – either a step up or backwards from the usual marking-up I do in Preview, depending on your viewpoint – and I'm going to take notes as I go on the stuff that I read, so that at the end of everything, I'll have something that's like a souvenir or a reading diary only, y'know, less readable.
I figured this approach would work better for my reviews. I've struggled a bit in 2020 writing up what I've read, and I think sometimes that's due to a lack of recording of thoughts at the time of reading. So, 2021 will be the year of a bit more rigour, but in a hipster notebook sort of way.
(I lie. This notebook is one of those Keiji ones, so it's cheap as balls.)
The important thing to note is that I don't feel that I'll read everything on this list. Or even most of it. It's a collection of things that I've decided I'd like to take a crack at, and I've gone over the top with the choices so that I'll never be stuck with that whole "what should I read next?" funk, as happened a couple of times last year. I work well with lists, and this is a big one, largely because I read a lot more in 2020 than I thought I would, and I often needed something else.
As ever, there's stuff I can think of – even now – that should be on this list, but isn't. That's okay: I don't limit myself to just the authors or subjects on this list. I can already feel the itching to read Paradise Lost, or the niggling thought that maybe it's time to revisit Poe or Lovecraft. The point of this is to provide a frame for the year's reading, a jumping-off point which will undoubtedly be changed by the vicissitudes of the year and the vagaries of circumstance. Some of these will undoubtedly make it on to next year's list!
The plan for this year is to read 52 books. We'll see how that goes. Here's what I'm thinking of checking out. It's a pool, or a menu, and I've yet to decide which stroke to use or what dish to eat, but the possibilities are present.
(Going through this list might take a while. Feel free to skip ahead or to just switch to another tab. I probably won't be offended.)
Agatha Christie
When I was growing up I read some Christie novels at my Nan's place. She had versions with excellently terrible covers, which gathered three (or more) novels per volume. I loved the neatly plotted nature of the stories, and I felt like I was properly grown up when I read them. When she died I was given the volumes she had collected. Since then I have completed the set (well, all except one volume, which I understand was a much-later added-on thing, so I'm OK with missing out on it) and I feel like it's time to revisit them. I've only ever read bits and pieces of Christie's work, so it'll be nice to go through this chunk of it.
Georges Perec
I've had a thing for ol' cat-fancier, excellent-haired Oulipo-man Perec for years, since I first read Life: A User's Manual and was wowed by the encyclopedia of characters within. I dearly loved A Void, with its avoidance of the letter 'e' (quite the effort in French), and I figure it's time to revisit them. Also included in this is his Portrait of a Man, which I haven't read, as well as translator David Bellos' biography of the man, who remains a playful cypher to me, even though he apparently spent time in Brisbane?!
William T. Vollmann
A bit of a leap into the dark, this one. I've heard that Vollmann is both incredibly meticulous and crazy. That he is someone who outputs huge works that are dense and difficult, but full of some of the most amazing portraiture. He focuses on things society would rather not acknowledge, mercilessly. Which sounds like a real holiday given 2020. I've copies of Europe Central and The Rainbow Stories which should see me right until I feel it's time to get bogged down in multi-volume series.
Derek Raymond
I take book recommendations from Michael Gira. I mean, wouldn't you? I saw that Swans' head honcho was reading Raymond's Factory quintet and he described it as hardcore, so I figured that was a good indicator. Classic hard-edged British noir, these books should be a joyless descent into obsession and evil which is, y'know, great.
William Gaddis
You've gotta love a guy who writes a 1000-page bomb (which then becomes a cult favourite, or "had to wait to find its audience" as whoever wrote his wiki page would have it) and then says "ah, fuck it" and works in PR for 20 years before releasing another novel which sees him hit by the literary recognition train. The first two – The Recognitions and JR came out on Kindle in 2020, and I want to read at least one of them this year, as the bits of conversation I've caught in online read-throughs of the latter make his work sound intricate and great. (There's an article about the Dalkey print reissue of just these titles here, which has much info.) Gaddis is held up there as one of the US's finest modern authors, and I'd like to see how much of a nudge he gives my love for Pynchon. (I've also a copy of his Carpenter's Gothic on the shelves, somewhere.)
Roberto Calasso
I think I've probably had a copy of Calasso's Ka on my shelves for the better part of 20 years. It's since been joined by a number of others of his works, from considerations of Greek myth to an examination of a particular paint tint. He's the sort of polymath who, like Eco, could only have come from Italy. I very much like the idea I have of him as a man who writes about whatever he's obsessed about at the time of typing, so I hope that checking out the books doesn't ruin that for me.
William Hjörtsberg
For years, I've been a fan of Alan Parker's Angel Heart, a fabulously dark detective film featuring what I still think is Mickey Rourke's best performance. I spent years hunting down a paperback copy of the novel it was based on, Falling Angel. I read it some time ago, but now that it's been released as an ebook (and a sequel, Angel's Inferno has finally been released, too) I figure it's time to give it another whirl.
William H. Gass
Another one of those US-lit men-of-letters guys noted for postmodern metafiction and particularly dense books. I have two, Omensetter's Luck (a book he wrote twice because someone nicked the finished manuscript and, being the '50s, he lacked a cloud backup) and The Tunnel (which took 26 years to write and is apparently as eviscerating as a book involving underground digging, professors, deceit and Nazis to be). Not sure I'd manage two in the one year, but hopefully I won't get too bogged.
Alan Duff
I lived in New Zealand for a couple of years and it was impossible to escape the filmed version of Duff's Once Were Warriors. I was too young to appreciate the film properly – I'd heard some real-life versions of those stories through my mother's job as a court reporter – so I'm hoping to redress that by reading the book and its sequel, What Becomes of the Broken Hearted. Fun distinctly optional.
Alice Thompson
In 2020 I read Thompson's Burnt Island, which was a strange novel. It made quite the impression on me, clearly, as I laid in a couple more of her works. Given that she described the way she writes as automatic writing, I'm fairly certain that the weirdness I liked in that book will show up in the others.
Sax Rohmer
I have always been interested in the Fu Manchu series. I don't really know why – probably orientalist at work – but I was entranced by the mystery and the remote age the books came from. While living in London, I used to haunt a store selling remaindered books as they occasionally had volumes of a complete run of Sax Rohmer's works. Eventually I had to use eBay to complete my collection, but I have them all now. I was never game to read them on the Tube because, you know, writer-of-his-time and absolutely problematic, but given that I work at home now I feel I can at least try them out. If they suck, then I'll only be shamed by myself. Included in this entry is Lord of Strange Deaths, the collection of essays which tries to take stock of the writer's varied output.
I. J. Parker
A retired professor, Parker has created a series of detective works which feature Sugawara Akitada, an 11th-century Japanese investigator. They were cheap on Kindle and seemed to be very well received, so I figured something which combined the clockwork delights of detection and Japan were right up my alley.
Thomas Pynchon
Yeah, I know. I've already read a couple, but I'm keen to get into some of his doorstoppers other than Gravity's Rainbow. I'm thinking maybe Against the Day or Mason & Dixon. I'm still undecided whether he's a genius or just someone who needs a more forceful editor, which I guess would please him somewhat.
Yukio Mishima
I've been fascinated by Mishima since catching Mishima: A Life In Four Chapters late one night on SBS when I was young. I have a couple of biographies of the man to read, but I'm keen to discover new works – and to reread the Sea of Fertility series, which featured some of the most striking imagery I've ever read. It's been some years now, so it's probably time.
Peter Ackroyd
Ackroyd is one of my favourite writers, yet I forever putting off his works. I have a solid shelf-worth of his histories (the Foundation series, his book on the Thames, his book on London, his book on gay London, etc) and I have a couple of fictional tomes (Mr Cadmus and others) to read. Perhaps I'm just worried that whatever comes next won't be as good as Hawksmoor?
Keigo Higashino
A Japanese mystery writer, Higashino caught my eye when I began to explore that country's love-affair with detective novels. A winner of multiple awards for works in both translation and the original, I think I'll give the Detective Galileo series a spin.
Aliya Whiteley
Mycologist and writer of fiction with a distinctly weird bent. I read The Beauty and enjoyed it immensely, so I figure it's time to pull out a couple of other titles and see if they have that same dark sting.
Hilary Mantel
Another year in which I attempt to read the Tudor trilogy. Will this be the year I finally read the trio of dense, historically laden books? Do I really want to know that much about Tudor England? Maybe 2021 is when I actually get to it.
Eugène Sue
I had wanted to read The Wandering Jew ever since I heard about it, as it seems epic and personal at once. Similarly, The Mysteries of Paris seems to make a case for Sue being the French version of Dickens, and that world is one I'm keen to explore.
Michael Pronko
I discovered Pronko's work on the Kindle, and enjoyed the one I read last year. He has two types of book: Japanese detective fiction and non-fiction that covers the vicissitudes of life in Tokyo. I very much liked the latter, so I'm taking a punt that the former will tickle me as well.
Patrick Modiano
Nobel Prize-winning French writer who creates books full of unease and malaise. I'm going in relatively blind.
Garth Risk Hallberg
A murder-mystery first novel that also encapsulates 1970s New York at its grimmest? While also pushing 950 pages? That I found in an op shop for two bucks? Sign me up!
Anne Brontë
She's the Brontë about whom I know the least. I mean, I know that Bramwell's picture of her makes her look rather unimpressed. But I haven't read any of her works, so I think it's time to explore. Perhaps The Tenant of Wildfell Hall? (Mind you, not sure I need a retread of the evils of alcoholism.)
Ann Radcliffe
More Gothic goodness. I've read a couple of Radcliffe's novels – I find The Mysteries of Udolpho to be a straight-up banger – but it's been almost 20 years since I've given some of them a look-in. I distinctly recall her style to be less straitened than others, and look forward to being reacquainted with her horrifying landscapes.
David Peace
This is another writer who friends are very enthusiastic about. I am led to believe that his Red Riding quartet is one of the best presentations of a particularly grim period in recent UK history. From what I can gather, it's fictionalised history set against the shadow of the Yorkshire Ripper, which makes it sound like a great unrecorded Smiths tune.
Peter Carey
I have enjoyed Carey's works since I had to study Oscar & Lucinda for the HSC. I also enjoy the fact that he has a shrub named after him. (Well, one of his characters – it's close enough.) I've keep meaning to make time to read more of his books – I've had his Kelly Gang volume on the shelf for years – so I should make another dent if possible.
Gerald Kersh
A bit of a lost treasure, Kersh has had something of a renaissance thanks to Harlan Ellison's promotion. A writer of weird fiction, he's also known for getting into the gutters with London lowlifes, and so Night and the City is where I'm starting, though I may also extend to Fowler's End. Not sure how the short stories go, but there's a couple of collections of those floating about as well.
Hanya Yanagihara
I kept hearing raves about A Little Life but have kept myself away from most of the criticism of the book because a) I'm lazy and b) I'd like to find out for myself.
Alex Ross
A writer about music, Ross's books are the sort of thing I feel very glad to have on my shelves, and very guilty about not having read. He most recently released Wagnerism, a tome about the composer most beloved of the Nazis, which might be a goer given that I have actually seen a Ring cycle now and might have something of an idea what he's writing about.
Luke Rhinehart
It's not the author's real name – and he's dead now, too – but The Dice Man remains a notable work. True, it's probably notable to people who are completely insufferable ("Hey man, I live my life by the flip of a coin too!") but I guess that's why I'm reading it. Because I want to see if it would irritate me as much as its fans seem to. (Shout out to Jack Kerouac! Fuck that guy.)
Stuart Turton
Turton has my interest based on the fact that he described the process of writing The 7 Deaths of Evelyn Hardcastle as being awful. This cheers me because it'd be terrible if writing something so respected (by both critics and people I know who've read it) was a piece of piss and I've been wasting my time not writing successfully all these years. The conceit of the book interests me, and if it catches fire there's always The Devil and the Dark Water to follow it with.
Raymond E. Feist
Welp, we're at the doorstop fantasy section of the list. I haven't read any Feist, but in my efforts to become less eye-rolling about fantasy (and sci-fi, as you'll see later on) I figured his Riftwar Saga – or at least the first three books in it – was the place to make inroads. Seems well regarded and not hugely cringey so… win?
László Krasznahorkai
Yes, I have to look up how to spell his name every time I write it. Another writer I've come across during my attempts to consume more literature in translation, Krasznahorkai is an Hungarian writer who delights in intriguing and punishing his readers. (Pages-long paragraphs? Grim descriptiveness? Yep.) Apparently he's tied up a cycle of works with Baron Wenckheim's Homecoming, but I guess a standalone like Seiobo There Below might be a better place to start.
Uwe Johnson: Anniversaries
Originally a quartet of novels but presented in its NYRB incarnation as one mammoth work, this is a bit like a diary describing 1968 in sometimes painful detail. Am I a sucker for over-involved works? It would appear so.
Thomas de Quincey
When I tried to read Confessions of an English Opium-Eater when I was in school I found it a bit heavy going. I think a couple of decades on (and altogether too old/tired for the drugs woo! vibe that drives a lot of people to read it) it's probably time for another stab.
The Hasheesh Eater
In which Fitz Hugh Ludlow does pretty much the same thing as de Quincey. If you're gonna do addiction lit I guess it makes sense to rope these two together.
The Glass Bead Game
It's only in the years after reading this – I think I first read it just after I'd finished school? – that I've found that this is considered quite an impenetrable work. I didn't think so at the time, but then there's a good chance I might've missed the point.
Mann: The Magic Mountain
The author likened this work to a symphony: enormous, layered and full of detail that only reveals itself to the persistent. A large-scale consideration of, well, humanity in the wake of WWI, this is apparently quite an elusive work to try and nail down. I've not read a lot of Mann so I guess where he's concerned I'm going big (while at home).
Norman Mailer
First off, what a fuckin' dick Mailer was. But, if my memories of Ancient Evenings are anything to go by, what a fuckin' writer. Problematic doesn't cover the half of it, but I'm keen to reread the Egyptian epic and see if it really was that good, or if I'm just less gullible now that I'm older.
Kracht: Imperium
I will leave this quote from the book's Wikipedia entry by way of explanation: "Imperium is a 2012 satiric novel by the Swiss writer Christian Kracht. It recounts the story of August Engelhardt, a German who in the early 20th century founded a religious order in German New Guinea based on nudism and a diet consisting solely of coconuts."
Maturin: Melmoth the Wanderer
I bought a copy of this gothic novel during a date at Gleebooks' second-hand store in Glebe when I was at university. Despite it being something I've wanted to read ever since I first heard of it – selling souls? horrors? – I still haven't done so. I'm a bit more up to speed with the genre these days, so I assume it'll be a little easier to get into this time around.
Perry: Melmoth
As far as I can tell, Perry's book is to Maturin's original as Carey's Oscar and Lucinda is to White's Voss: a work that borrows ideas and structure and creates its own version of the story, different yet related. It would make sense to read these two in tandem. I enjoyed The Essex Serpent so this should be a good read.
Valeur: Seventh Child
A Nordic crime writer of some renown, Valeur spent his early years in an orphanage. It's fitting that this novel is in large part involves children in care, linked with a September 11 death. Supposedly a lot deeper than the usual whodunnit, it's meant to be complex and lofty. Perfect.
Karinthy: Metropole
While I was making an effort to explore more translated literature, I came across Karinthy's book. It's meant to have big Kafka vibes, given that it deals with an inability to be comprehended while in a strange country. Another example of a conceit that had me purchasing the book within moments.
Murasaki: Tale of the Genji
A dear friend gave me a copy of the Penguin Deluxe edition of this Japanese classic and I've continually been searching for a time that felt appropriate to read it. I suspect that 2021 – which really will be 2020 II – will have more than a few days where I'll be glad to escape to the past.
Döblin: Berlin Alexanderplatz
One of the most well-known German novels (and perhaps the novel of the Weimar period) this will not be a happy read. It involves a murderer, released from prison, attempting to keep out of trouble while Nazism makes further inroads to society. I'm not expecting it to end well.
Enard: The Street of Thieves
I'd heard of Enard, but not much about his work other than that it should be read. This book is part travelogue, mostly discourse on the Arab Spring. I know nowhere near enough about either.
Enchi: Masks
Social commentary in three parts, cribbing from Genji and offering views customarily hidden from the public. I know Noh plays a part, and I'm happy to remain ignorant of the rest until I read more. The blurb had me sold.
Sartori: I Am God
In which the Almighty has a bit of a crisis by getting the horn for one of His creations. Who just happens to be both a geneticist and an atheist. I am hoping that God's Tinder opener is included in here.
Garza: The Lilac Crest
A Mexican-penned novel about a medical facility where Bad Shit happens. Will anyone be called to account? Why are people talking in an indecipherable language? Who exactly are these characters? What the fuck is going on?
Yoshikawa: Musashi
I've had this waiting to be read for years. Obviously not since its 1930s publication, but long enough. A description of legendary swordsman Miyamoto Musashi's exploits, I shall relish each slash and Act of Bravery equally.
Hideo Yokoyama
Another Japanese crime writer who's found favour in English-speaking countries. I'll start with Six Four, with its focus on a detective's old cases, and see where it leads.
Fuminori Nakamura
Yet another Japanese crime writer. Except this time, the name is a pen name for an as-yet-unnamed writer. Works have won big prizes in Japan, and The Thief seems popular in English, so that's the starter.
Journey to the West
Another continual list entry. I guess I watched a bit too much Monkey! as a kid but I'm not letting go of the idea that eventually I will make it through the complete work, not just that abbreviated version that Penguin puts out. (I'll probably discover that it's abbreviated for very good reasons but nonetheless completion is a hill I'm going to die on.)
Text Classics
Pretty much everything I've read in this range of Australian literary classics has been a cracker, so it's time to crack a couple more of those yellow spines. (You should totally read them)
Open Letter Books
During the pandemic of 2020, Open Letter Books made a lot of their works ridiculously cheap. I snapped up a load of their ebooks as a way to read more stuff in translation, and so have some Bae Suah, Antoine Volodine and Mercé Rodoreda ready to go, amongst others. I've already read one of the ebooks I bought from here, and it bodes well for the rest as an indicator of quality. Ebooks I've bought from Dzanc (mostly Thomas Williams) and Archipelago also fit in here, though they're not exactly appropriate bedfellows.
Feral House
A publisher of oddities, their books tend to be love-hate affairs. Mostly they produce books about culture or the dark side of humanity. I read Lords of Chaos years ago, and have had my interest piqued by several other titles, which I picked up in sales a while ago. I wasn't as impressed with their publication about the Grand Guignol but am hopeful for some of the others I've laid away.
Ottessa Moshfegh
Moshfegh is alternately lauded and shit on, at least as far as I can tell, so I suspect that's an indicator that she's doing something right. Her latest novel, Death in Her Hands is a detective novel (of a sort) rather than an investigation of insufferable people, so maybe I'll start there.
Orlando Furioso
If you've read previous iterations of this list you'll know that this epic is not the sort of thing that is a light read, suitable for travelling. I tried (and failed) so you don't have to. I might have more luck with Ariosto's chivalric romance after having read The Nibelungenlied last year, or at least that's what I tell myself.
Voznesenskaya: The Women's Decameron
IN which an exiled Soviet writer creates a world mirroring Boccaccio's. Except in this instance, we're given the stories of ten women of different backgrounds, isolated in a maternity ward, waiting out an infection.
The Decameron
See above, only with more Black Death and less vodka.
Simplicus Simplicissimus
I honestly don't know what to say about this one. It takes inspiration from the Thirty Years' War, is considered one of the first adventure novels, and also features mermen.
Meditation: General
Something I need to work a lot more on, I figure some of the books I have in a more general vein will help bed down technique before getting into…
Meditation: Zen
Long something I've liked on spec but haven't had a whole lot of experience with. I'm interested in learning more about the philosophical tenets behind the practice, as it seems to be something of a great deal of worth.
Long poetry
I don't read enough poetry, so I'm trying to read more. Not quite sure yet whether this will be me reading chunkier bits of The Norton Anthology of Poetry or something denser remains to be seen. Blake's works and Milton's Paradise Lost are both possibilities, as are other poetic heavyweights like Pound's The Cantos, Browning's The Ring and the Book, or Spenser's The Faerie Queene. Will I read Byron's Don Juan and be confused by his pronunciation? Maybe!
Japanese anthologies
When I was playing taiko, I began reading a lot more Japanese literature than I had before. I have a bit of knowledge of specific authors, but am looking for a more zoomed-out take on the literary history of the country. To this end, I bought four volumes of collected fiction. They're through Columbia University Press, and two volumes cover modern literature (1868 onwards) while two cover the years before this. I don't envision completing these this year – this will be the start of an ongoing project – but it would be good to make a start.
Epic poem
Perhaps it's time I got around to reading the David Ferry rendition of the Aeneid? I mean, it's been on the list for three years already, so it's due. Poem is probably the wrong term to use here, as I'm really referring to epics in general: the Kalevala and Norse tales and such. I seem to only get through one of these each year, so maybe I'll get a bit further away from Greece this time around.
The Book of Marvels
A collection of writings by John Mandeville, who likely never existed, about places that the author probably never visited. Early literature never ceases to bring the bugfuck, and this tale of weird travels was influential despite its forays into the frankly unbelievable.
Occult: Magick
I have a bookshelf of the stuff and I'm not getting any younger. I am happily agnostic, and mostly cynical, but there's a lot of stuff (tarot, chaos magick, astral projection, runes, etc) that I'm interested in. I want to read more of the stuff I have – honestly, it ranges from Crowley to Vodou to Blavatsky and back again – and see if any of it sticks, because the time feels right to do so. Maybe the stars are right? Maybe I'll grow tentacles.
Occult: Memory
While living in London years ago I read Frances Yates' The Art of Memory. I have a terrible one, you see, so I feel that rereading Yates and then springboarding into Giordano Bruno's memory palace writings might be a good way to help me remember whatever the fuck it is that I seem unable to keep in mind.
Victorian London series
This series, curated (and sometimes written) by Lee Jackson, is something that's been on my radar for a while. I've a real bee in my bonnet about London, particularly that of the Victorians, and so any series that includes chimney-sweep biographies and dog fights is probably a no-brainer. See also
Mayhew: Labour & the London Poor
Because apparently I can't get enough of the horrors of the Industrial Revolution.
History: Australia
Another thing I don't particularly know very much about. Reading Stan Grant this year reminded me that I know practically zero about Australian history from a First Nations perspective. I also have this excellently-titled work to be going on with, alongside potential The Fatal Shore revisitations.
History: Military (WWI)
I figure a one-book recap is necessarily flawed, but I want to get the broad strokes before I go in depth. Hence, Stevenson's 1914-1918. I'm gonna need a run-up for WWII, just letting you know ahead of time. Hopefully this is far enough back that it inspires me.
History: Political
Yes, this could probably be covered by some of the preceding categories, but I'm lumping books in here that seem to be about something other than military action. I have long wanted to read Say Nothing, a history of the Troubles, about which I know very little, as well as books about Iran's political system, and Putin's grip on power in Russia and elsewhere. I also am keen on reading The Looming Tower though 'keen' is probably not the right word to use in relation to the lead-up to 9/11.
History: Ancient
As above, only old. Here's where I slot in the books about Egypt and Rome that clutter my shelves and remind me that there's a lot of shit much, much older than I am that's worth learning about. I know a little about Greece and Rome, but not nearly enough of it has stuck, so it's time to revisit that neck of the woods, in depth.
Pascoe: Dark Emu
Since reading Stan Grant's first book I've been painfully aware of how little reading about Australia's First Nations people I've done. I've had Dark Emu on the list for a while, because I like the idea that it provides a different view of history. (The fact that it pisses off Mark Latham is a happy coincidence.)
Science: Physics, Science: Maths and Science: Pop.
Welcome to subjects I was terrible at. I want to get into some "hey, you're an idiot so here's the lowdown" texts for these. Ultimately I want to be one of those jerks who can read and partially understand Gleick or Hawking, so I figure there's legwork to be put in.
Biography: Artist
At present I have biographies of Turner, Whiteley, Tucker and others sitting on the shelves. I also have a copy of Peter Robb's exploration of Caravaggio's life just begging to be reread – I hope I love it as much as I did the first time around.
Biography: Writer
This year I will read either a Poe or a Lovecraft biography. Or I'll fuck 'em both off and read about Wilde, instead. I like the idea of trying to unpick a writer's work using the tool of their life, and trying to see where the everyday fits in.
Biography: Musician
I have books about Beatles, I have books about Sun Ra. There's tomes about Kraftwerk, pages about Pulp, that recentish Lou Reed biography and a whole heap of seminal historical texts waiting to be ploughed through. That's without even getting to the Mahler doorstopper I have somewhere on a higher shelf, waiting to brain me like the percussion part in the conclusion of his sixth symphony.
Biography: Political
Why yes, I am the sort of person who is interested in reading thousands of pages about Teddy Roosevelt, thank you.
Carter: Sex & Rockets
While this should probably be filed under the Feral House entry, the fact that this is a book about a Thelemite rocket scientist whose girlfriend was stolen by L. Ron Hubbard and who was eventually blown up is surely enough to warrant its own position on the list.
Butler: War is a Racket
A book in which a Marine Corps Major General outlines the bullshit of war, at least in terms of following the money. Seems to make sense, frankly.
Philosophy/Theory
Though I studied philosophy for a year at university (I know, right) I still haven't read enough of it. Ditto theory: I know that most of it makes me feel a bit dull and brainless, but I'm also aware that this is a wall I have to break thorough in order to get it. Mind you, I also file Brillat-Savarin under here, so expect me to hold forth on, I dunno, cheeses at some point.
33 1/3 entries
You know, the series on albums. Am I doing this a) to defrag and b) to read John Darnielle on Black Sabbath? Yes and yes.
Bible and apocrypha
I have been christened and confirmed, though like most born Catholic I am lapsed at best. I'd probably more rightly peg myself as an agnostic: I don't have any particular dog in the spiritual fight, though I'd quite like to be surprised some day. I managed to make it through my schooling without reading much of the Bible, and so I figured it would be an interesting experience to read the thing from start to end. I've chosen the Oxford World's Classics King James version, which has a very "fuck, what have I done?" God on the front, and features the Apocrypha as well, because everyone needs more Simon Magus in their lives.
I'm not reading this (and the following spiritual texts) to glean any sort of moral or religious benefit: rather, I'd like to approach them as texts, and see how they read. Maybe I can eke out a little of the enjoyment they obviously bring to so many, while skirting the oceans of hate that ride shotgun.
Quran
In the past year I read an introductory text concerning Islam, and – as with the Bible – I'm interested to see how the text reads to someone who's not of the faith. I figure there's so much misinformation (potentially on both sides) that it'll be good to get to grips with the source, issues of translation and provenance aside.
Talmud
See both of the above entries. I guess reading the Talmud would see me sorted for getting to grips – in a more basic way – with the Abrahamic religions. I have preconceptions about what this will be like, and judging from this there's a lot of contesting views! But I'm hoping my Penguin version proves illuminating.
Mark Fisher
I vowed to read more Mark Fisher after he died, but that has so far eluded me. After 2020 proved that "economics" were more important than defeating a global pandemic, I guess I have begun to feel that his views on capitalism and its ruin of the earth could bear a little scrutiny. I'm still also keen on The Weird and the Eerie, which I know I'll love once I actually open the fucker. (Becase hauntology, really.)
Chasny: The Hexadic System
The fevered brain behind Six Organs of Admittance, has a system for writing which appeals to me very much. I like the idea of limitation in creation, and Chasny's system uses something similar to cartomancy to created both chords and progressions. Others (including Phil Legard) have used the system to great effect, and I feel it's the sort of thing I could make good use of, what with my limited playing and all. There's some resources here, if you're interested.
Shakuhachi manual
I've been learning shakuhachi in a fairly circuitous way for a couple of years now. I'm still not very far along the path, so I'm once again trying to get into the mindset where I can make some of the techniques stick. To this end, I've a couple of books about the flute to read this year – Carl Abbott's Blowing Zen, Blasdel's Shakuhachi: A Manual For Learning and Jon Kypros's text that came with my Bell shakuhachi – in concert with a lot of practice.
Guitar handbooks
See above, only with guitar. I've been a hacker for decades, and can play reasonably well enough if we're talking about chords, but my theory and technique are up to shit. I feel that the only way to get through this particular speed hump is to go from the beginning. I've the collected version of Leavitt's books and I still intend to complete them.
Classical/stave intro
I learned to read some stave a couple of years ago, but only really as far as rhythm was concerned. I'm still mostly clueless about musical theory and about how to properly use the stave. I want to be able to notate musical ideas successfully, so getting over this hump is a requirement. Probably to be done in concert with piano lessons, I think.
Travel
The passing of Jan Morris recently made me realise I have not read as much travel literature as I would like. I enjoyed Alex Kerr's books on Japan, but they're not really the same thing: the capturing of being a stranger somewhere, and seeing how that impacts your world view.
Japan-specific texts
This is an excessively wanky way of saying "other Japanese shit fits in here". Anything from histories to Tara A. Devlin's collections of ghost stories are fair game. What can I say – I like the place, and it's not as if we're going to be able to travel there any time soon.
Art: history and theory
Potentially the year I go full wanker and actually read Gombrich. This includes Taschen lovelies with more images than words, some of those excellent Thames and Hudson overviews and anything else in between.
Random defragging tomes
While I have a bunch of lightweight shit on here, I make a point of reading some books each year that are complete, unadulterated popcorn. I don't believe in guilty pleasures where reading is concerned – read what you want and fuck anyone who wants to shame you for it, unless what you want is to unironically read Ayn Rand in which case fuck you – so anything vaguely airport is up for grabs. Stephen King. James Clavell. Murders! Sci fi! Things that zip along so you're ending them before you realise you've begun. They're important, because you can't read demanding stuff all the time. (You might, but I can't. I need some terrible Lovecraft or Poe to get me through, sometimes.)
George Eliot
Middlemarch. It's time.
Victor Hugo
I've had a copy of the Donougher translation of Les Misérables waiting pretty much since the time it came out. No musical inspiration here: just another revolutionary epic I feel I'd enjoy inhabiting for a while. (And you know, you've gotta love a man with a weird sewer fetish.)
Roger Pulvers
I saw Pulvers speak after a screening of his film Star Sand a while ago, and since then I've been keen to read some of his fiction. I only know the island-in-the-war story of Star Sand so anything other than that will see me going in blind. Still, there was a lyricism in his film that I hope is also present in his writing.
Peter Polites
A complete unknown to me until I saw a friend give Down the Hume big repping as a completely Sydney book. I know nothing other than that he's sometimes compared to Christos Tsiolkas, which seems positive (if a little reductive?) especially if Polites' book has the ability to bum me the fuck out that The Jesus Man did.
Rodrigo Fresán
This author is covered in the Open Letter entry, but gets his own mention because he's written a trilogy that seems to gather nothing but raves. I can't say I've read much literature from Argentina, but Fresán's work seems to be a collection of supremely strange, fractured narratives that offer a Lynchean playground for the reader.
The Gentlemen Bastards series by Scott Lynch
This is one that has been on the list for quite a while. I've been told I'll enjoy it once I get into it, but in my defence, Lynch hasn't actually finished writing these yet. Should I wait for them to be finished? Or will this be another George R. R. Martin "I'm never going to do it sucked in" kind of situation? Remains to be seen, I guess.
Oulipo
Largely because of Georges Perec, above. I want to read more from this movement, as he's the only one I'm really clued in about. Mainly this will involve reading The Penguin Book of Oulipo, a compilation of stricture- and game-based writing, which is extremely My Thing.
Bob Frissell
There used to be an old metaphysical bookshop in Sydney called Adyar. I used to go in there quite a bit when I was just out of university, and try to figure out how all these people in there looked like they had their shit figured out. I also wondered why they mostly smelled of patchouli. Anyway, I bought a book in there called Nothing In This Book Is True But It's Exactly How Things Are which is approximately as reliable as the title would lead you to believe. Fast forward to now and I've bought an expanded version in order to see if it's still as Tool-album-liner-notes fucked as I remembered. Frisell has also written a couple of other books in this line and yes, I have them too. No, I haven't read them either. I bet Maynard has, though.
N. K. Jemisin
The first SF writer to win three Hugo awards in a row is a Black woman writer. Friends have raved about Jemisin's worldbuilding, and I've had my eye on her Broken Earth trilogy for a while.
Cixin Liu
A Chinese SF writer whose Remembrance of Earth's Past trilogy has received lots of attention. I'm not as enthused these days now that I know he's, uh, a fan of the reeducation camps and the one-child policy, but we'll see if I can separate art from the artist.
Ken Follett
I remember watching The Eye of the Needle when I was a kid. It'd been rented from the local video shop, and it was creepy as hell, all spies and fog and Donald Sutherland. I've been thinking a read of the source, all these years later, is in order. That, and The Pillars of the Earth, which I think both my parents read and loved. Not sure what it is with me and doorstops, but here we are.
Ken Liu
Another supremely awarded SF writer. Deals with silkpunk which is a word that doesn't give me the creeps as much now that I've read what the author meant when he coined it. Engineers, not wizards is the order of the day here.
James S. A. Corey
The Expanse is a series written by two blokes under one name. There's eight books thus far, with more to come. The first , of which I've heard good things, was only a couple of bucks on Kindle, and the fact that the universe of the series came about because of a potential MMORPG is the kind of stupid fact that tickles me enough to make me want to give it a go.
George Mann
Steampunk detective stories from a bloke who writes for both Doctor Whoand Warhammer. Yes, I'm as embarrassed as you are.
Michael Faber
Years ago I read Charles Palliser's The Quincunx, a Dickensian pastiche that I couldn't put down. (And which I must read again.) Faber's The Crimson Petal and the White sounds like more of the same kind of excellence. The fact that other novels of his – Under the Skin and The Book of Strange New Things – interest me too is a delightful coincidence.
Gene Wolfe
For the longest time I was not a fan of sci-fi or fantasy books. I'd read some Tolkien when I was a kid, of course, and some Adams, but I never really clicked with the genres. A couple of years ago I made the decision to try and read through some classics, and I came across the Fantasy Masterworks list of landmark works, and decided to give it a whirl. Wolfe's first volume of his Book of the New Sun series was the first on the list, and I ended up reading them all, such was the impact it made. The stories are layered and engrossing, and have the uncanny habit of ending up nowhere near where you'd expect them to. Wolfe absolutely turned around my thoughts on this type of fiction, and I feel I could use his works once more.
Seabury Quinn
Another nom-de-plume, Quinn wrote stories about an occult detective, Jules de Grandin, which were published in Weird Tales. Suitably pulpy, I've been collecting the Night Shade Press complete run, which gathers all of the stories together across a couple of volumes. I think I saw it described as Agatha Christie meets Fox Mulder, which seems about right.
M. John Harrison
On the boozy lunch recommendation of a friend, I read Harrison's Climbers, a grim novel set in the world of mountain climbers. I loved it, but haven't read any of his other works, particularly the science fiction he's known for. I have some novels, as well as some collections of short stories that will provide further illumination of his talents.
There you have it. Could be that I'll read none of these, but this list is indicative of where my head – and my interests – are at this point in time. The one thing that remains constant in all my planning posts is that there's always something to add to the list: as I move from physical to digital hoarding, I am always tempted by new discoveries. (Fear not: there's already a "stuff to add to the list" page in my cheap-ass notebook.)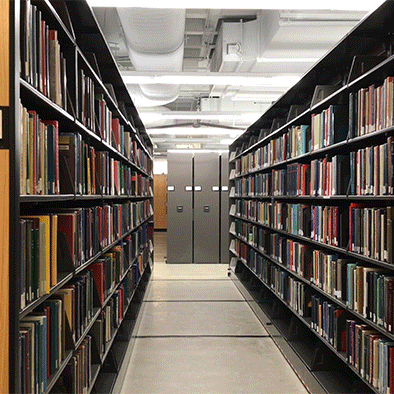 (You can see earlier years' versions of this post here, here and here.)